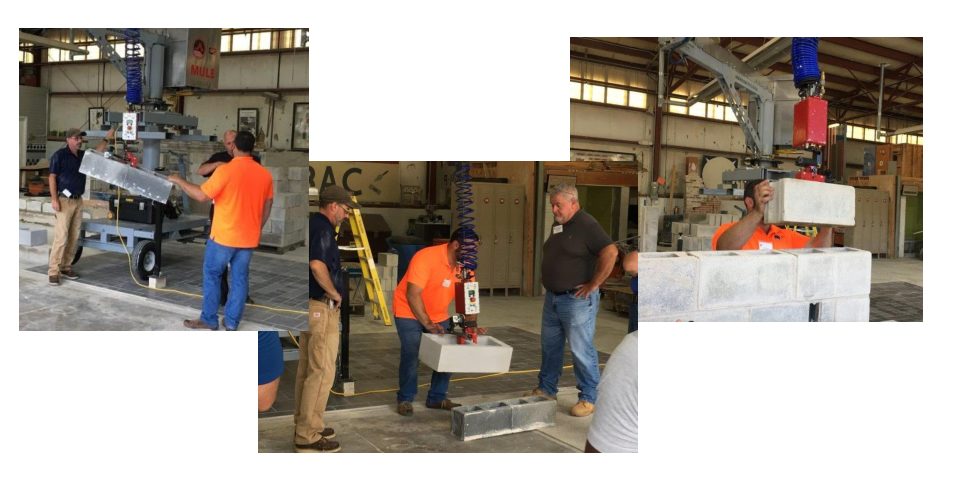 On Wednesday, August 1st, Masonry Contractors of New Jersey sponsored a demonstration of the MULE (Material Unit Enhancer) at the IMI/BAC training center in Bordentown, NJ.  The demonstration was given by Sean Fitch, Construction-Robotics.
The MULE grips block units and reduces the stress of repetitive movements.  Each project is different, but there is always some increase in production.  The manufacturer claims increases in production from 75% to over 200% are possible.
The MULE can either be purchased or rented; takes only minutes to set up; is free standing with pre-built wheels; and, runs by compressor and regular 110v electricity.
Visit our gallery for more pictures:  https://www.mcofnj.org/events-gallery
or visit Construction-Robotics website for more information on the MULE.  https://www.construction-robotics.com/mule/