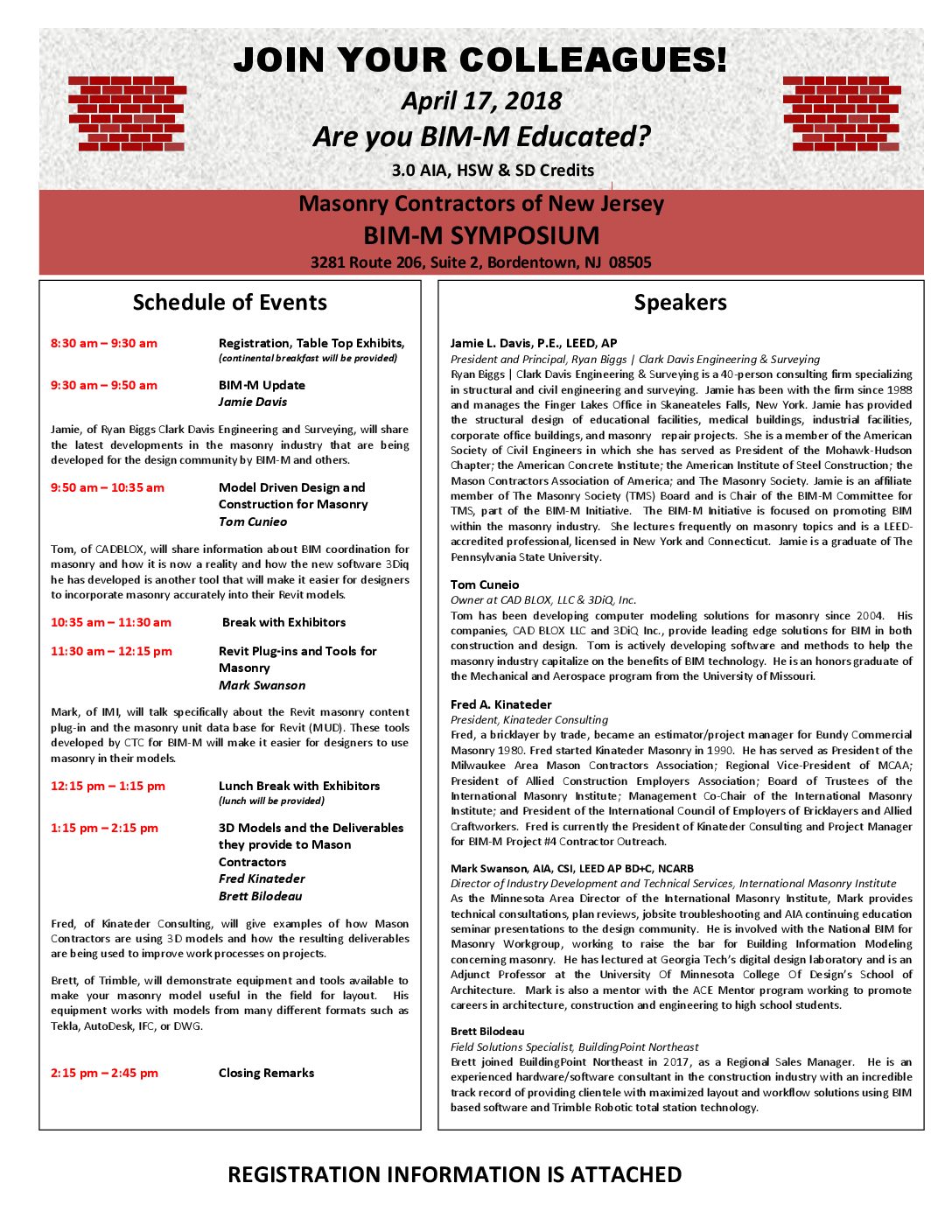 Join your colleagues on April 17th at the BIM-M Symposium sponsored by the Association in Bordentown.  Several speakers from a variety of backgrounds will be presenting materials related to developments in the masonry industry, as well as software tools and other equipment being used to improve work processes on masonry projects.
Please contact the Association Office for further details.
Click on the link below for the Registration Form.
April 2018 BIM-M Symposium Registration Form